or The Art of Noise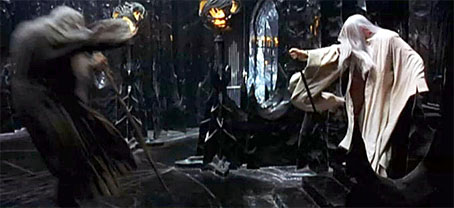 Must be wizards week!
For the word of God is living and powerful, and sharper than any two-edged sword, piercing even to the division of soul and spirit, and of joints and marrow, and is a discerner of the thoughts and intents of the heart. (NKJV) Hebrews 4:12

But someone will say, "You have faith, and I have works." Show me your faith without your works, and I will show you my faith by my works. (NKJV) James 2:18
The firmament was a veil to hide God's throne from Man until he was ready to see God face to face. Of course, we see types of this throughout the Bible, Job, Jacob and Moses being notable examples. But no man had seen God until after Christ ascended and was presented as Facebread.
Your face is a veil of flesh that hides your brain, the source of your intentions. Your head is a microcosm of the Tabernacle at one level, and your entire body at another. You are a Garden and a Land.
Deceivers mask their true intentions with facial expressions and body language. Good spies can even pass a lie detector test. Between their true intentions and the flesh that is supposed to be communicating it, there is a deliberate disconnect. As in the Garden, it is the mind of a beast speaking with the eyes and mouth of a man.