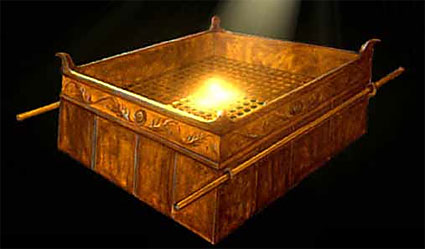 Okay, so The Earth is Flat after all. The Atlar's being a symbol of the mediatorial Land, (a priesthood between the heavenly sky and Gentile sea) is the key to a fair amount of weird stuff in the Bible. It also means that a lot of what goes on in the Torah is the key to understanding some later enigmatic events.
The Bronze Altar had a grate inside it to support the sacrifice. The ashes would fall through the holes in the grate and the smoke would rise as a pleasing aroma to God.
In Numbers 16, concerning the rebellion of Korah and his sons, after the "censer" showdown between them and Aaron, the ground opened up and swallowed their tents, all their belongings and their families. However, fire consumed the wannabe priests who were offering the "false" incense. Even the rebellion was divided according to the priestly divisions within Israel. Ashes and smoke. [1]