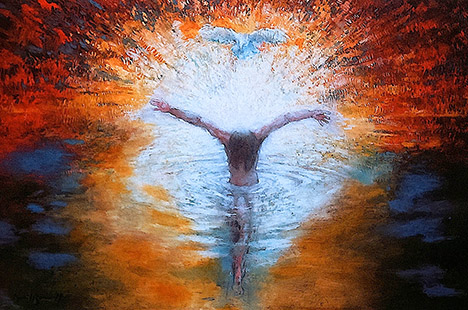 "A baptism which does not discern between the fruit of the womb and the fruit of the tomb is anti-Christ, denying He has come in the flesh."
This post follows on from Exposed To The Elements.
An online paedobaptist friend commented that he had never heard sacred architecture offered as an argument for credobaptism before. My experience with the brilliant Bible teaching by the various Federal Vision gents is that I get a principle under my belt, then automatically begin to see its implications for all of Scripture. But then numerous times I would be surprised when no one had thought of applying it consistently. The main offender is paedobaptism. Despite their claims, it is a rite that does not spring naturally from Scripture. In fact, it has to be protected from Scripture, from the very principles I have been taught by paedobaptists.