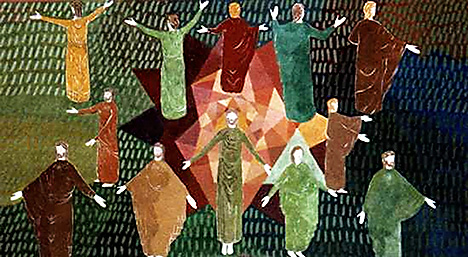 A must-read essay by Toby Sumpter   |   Theopolis Institute
The unity Jesus is leading us toward has far less to do with hammering out a single organizational structure and far more to do with many different Christian tribes and tongues bringing their respective glories to the King.
There are many legitimate reasons to lament the divided state of the church. Fleshly pride, theological hubris, sectarian rivalries are each in their own ways modern versions of the Galatian heresy, refusing table fellowship with brothers and sisters for whom Christ died. And denominations have frequently played the same role as the names of Paul and Apollos in Corinth, for which we join in Paul's manifesto to know nothing but Christ and Him crucified.