or Baptism into Baal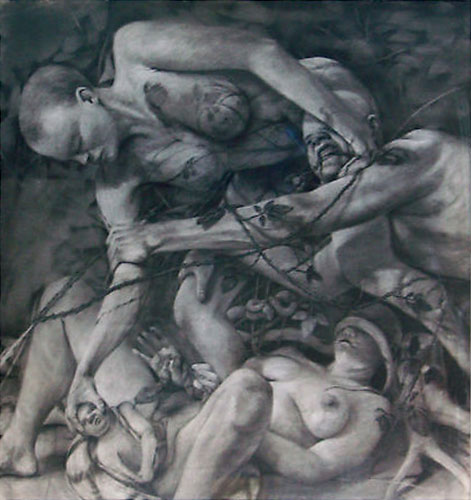 Then you shall say to Pharaoh,
'Thus says the Lord,
Israel is my firstborn son,
and I say to you,
"Let my son go that he may serve me."
If you refuse to let him go,
behold,
I will kill your firstborn son.'"
(Exodus 4:22)
My Federal Vision friends believe baptism is an important subject, from both theological and pastoral points of view. I agree, but for me it is also an issue of aesthetics. The Bible has a wonderfully consistent internal logic, and paedobaptism crunches the gears at every turn.
Peter Leithart just posted something concerning baptism, and it's worth answering, not only "because somebody on the internet is wrong," but also because it is an issue I've just finished dealing with in The Shape of Galatians. It should be noted that Trinity House is hosting some lectures on sacraments by a baptist, so Dr Leithart and his colleagues have a spirit that should be imitated by theologians everywhere. My own posts here are always bait in the hope of a bite, a friendly disputatio, so don't take them the wrong way. If a friend has soup on his tie, or wax in his ear, or a fertility rite in his sacrament, what sort of friend isn't going to point it out!?