---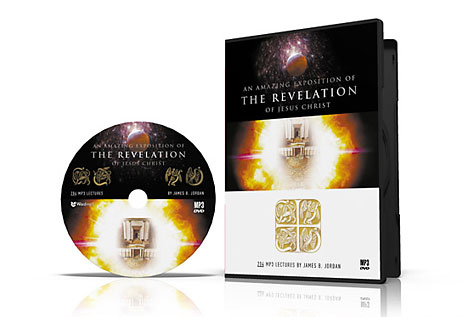 Here's a special offer for readers of Bully's Blog: a discount on downloadable Revelation lectures from wordmp3.com.
Continue reading
---
or Baptism into Baal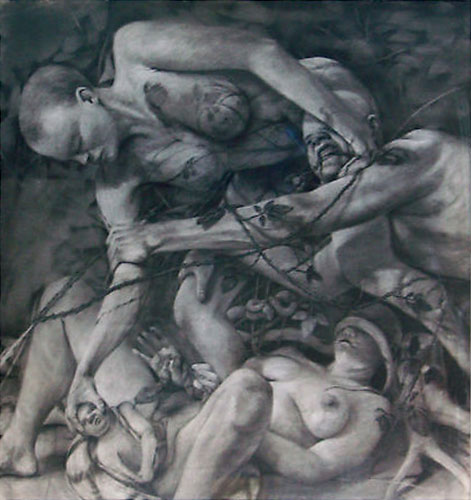 Then you shall say to Pharaoh,
'Thus says the Lord,
Israel is my firstborn son,
and I say to you,
"Let my son go that he may serve me."
If you refuse to let him go,
behold,
I will kill your firstborn son.'"
(Exodus 4:22)
My Federal Vision friends believe baptism is an important subject, from both theological and pastoral points of view. I agree, but for me it is also an issue of aesthetics. The Bible has a wonderfully consistent internal logic, and paedobaptism crunches the gears at every turn.
Peter Leithart just posted something concerning baptism, and it's worth answering, not only "because somebody on the internet is wrong," but also because it is an issue I've just finished dealing with in The Shape of Galatians. It should be noted that Trinity House is hosting some lectures on sacraments by a baptist, so Dr Leithart and his colleagues have a spirit that should be imitated by theologians everywhere. My own posts here are always bait in the hope of a bite, a friendly disputatio, so don't take them the wrong way. If a friend has soup on his tie, or wax in his ear, or a fertility rite in his sacrament, what sort of friend isn't going to point it out!?
---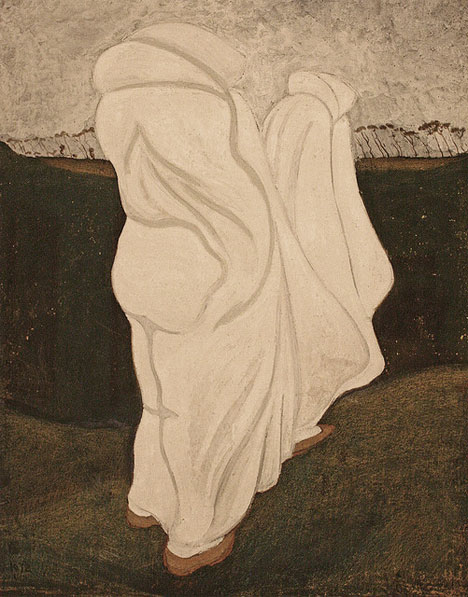 God loves His architecture. The first chapter of the Bible is architecture. The books of Moses and the book of Revelation are filled with architecture, and the same floorplan underlies every book in between. Most Christians don't understand the Bible's architecture and modern Christians not only do not understand it, they do not care for it. But God loves His architecture. To love the Bible one must love its architecture. To understand the Bible, one must let the architecture inform one's understanding.
---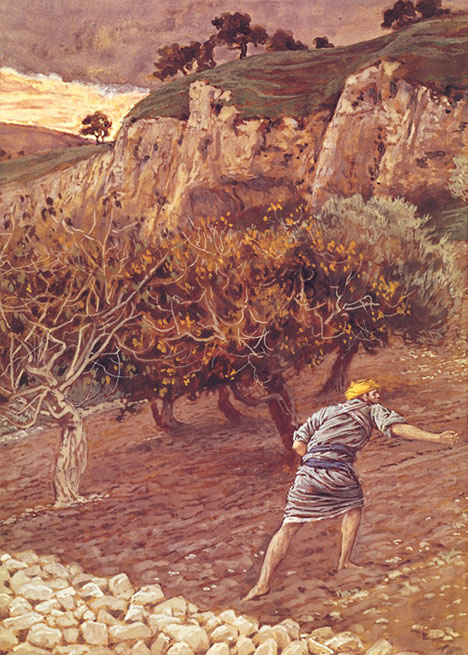 "…we tend to read the parables as if Jesus' ministry is at the beginning of the parables… I'm suggesting that we think about Jesus coming at the end of the story instead."
Peter Leithart puts Jesus' parables where they belong — in the context of Israel's history.
Parables thus teach us about God's ways and help us to anticipate what happens next. Whenever a field is planted with wheat, whenever we see the word spreading out through the world, we can expect the devil to spread his own seed, and the two grow up until a harvest. These are mysteries of God's dealings throughout the ages. By learning to interpret parables, God forms us into prophets who know the times and can see God's trajectories.
---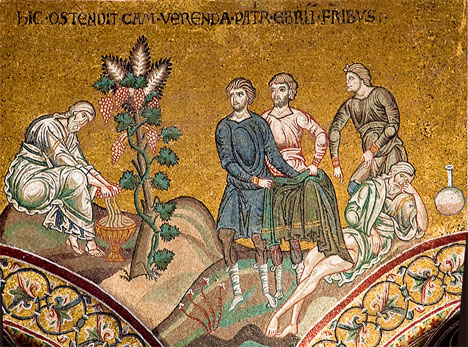 or Semina Divina
And Jesus, perceiving in himself that power had gone out from him, immediately turned about in the crowd and said, "Who touched my garments?" (Mark 5:30)
We aren't told in Genesis 9 what Ham's intention was when he "uncovered" his father, Noah. Peter Leithart and James Jordan both present some fascinating insights (which differ from each other), but perhaps there is a solution elsewhere in Genesis, which, combined with both these possibilities, offers something new.
---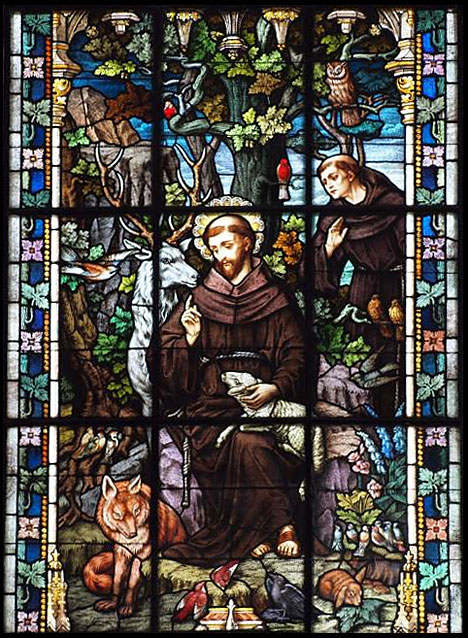 A Guest Post by Chris Wooldridge
Hi Mike,
I've been looking at the usual places in the Old Testament from where Paedobaptism is normally defended and I think I'm leaning fairly solidly in the credobaptist direction now. Here's why:
---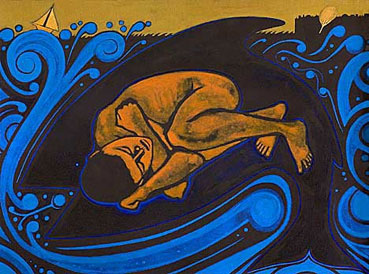 And John bore witness: "I saw the Spirit descend from heaven like a dove, and it remained upon him." (John 1:32)
"Efficacious paedobaptism is maintained at the tragic cost of the efficacious work of the Spirit…"
Chapter 1 continued
See the Baptism links page for all articles in this series.
Dr Leithart says that the sign of baptism is not merely symbolic of a personal encounter with God, but is actually the personal encounter. I concluded, based on the process of maturity found throughout Scripture, that although his observation is correct as far as it goes, what he has observed goes even deeper. "The sign" is not merely the baptism, but actually includes the human being in personal relationship with God. The one being baptized is the sign, and the sign is ethical maturity.
---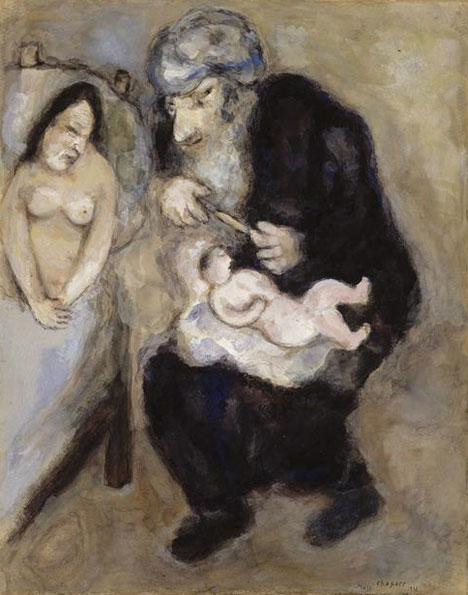 "Leithart's real problem is that one can tell the difference between a circumcised boy and an uncircumcised one, but a sprinkled baby looks no different to an unsprinkled one."
Chapter 1 continued
See the Baptism links page for all articles in this series.
Sacraments Are Not Signs, Means Of Grace, Or Symbols
In the next section, Dr Leithart deals with three errors:
1) The tendency to treat signs rationalistically, as nothing more than a means of communicating ideas from one mind to another mind; and,

2) Talking about sacraments as "means" tend to mechanize them, turning the sacraments into machines that deliver grace rather than moments of personal encounter with the living God.

3) Symbolic exchanges (such as language) are not the "real relationship," which is invisible and could occur just as well without them.
---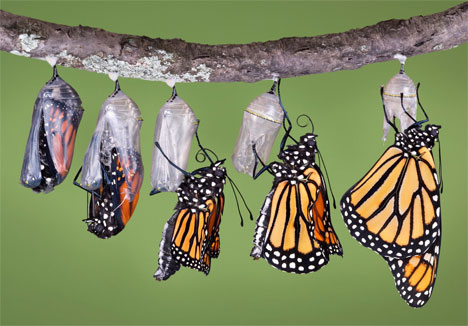 "…if everyone in a culture is baptized, and that baptism is simply an 'efficacious call,' then everyone is a grub with great expectations, and there is no celebration of butterflies."
Chapter 1 continued
See the Baptism links page for all articles in this series.
Do Baptists talk to their babies?
The question of infant faith is not: "Are infants capable of receiving this jolt of divine power?" The question is: "Can infants respond to other persons? Do infants have personal relations?"
---